60 Years
Experience.
Furniture Removals.
Warehousing.
Nationwide Transport.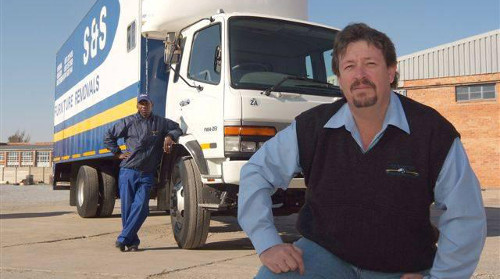 SINCE 1957
S&S Cartage is a company with a proven track record of service excellence for almost 60 years in the furniture removal industry.
CUSTOMER CARE
Although the company may be regarded by some as a small contender in the removals market, it permits us to have more personalised business relationships with our clients.
SERVICE EXCELLENCE
As a member of the Professional Movers Association (PMA) for more that 25 years, the standard and operational capabilities of the company is very high.
REMOVAL EXPERTS
We strive to eliminate the trauma that moving house can create. As removal experts we understand and would assist with any uncertainties that you might have regarding your household removal.
Transporting of caravans, boats and vehicles provision
Our company realizes that your household goods are personal and one of your biggest financial investments.
Packing and wrapping of breakables

Palletised storage facilities

Insurance coverage available

Secured and monitored storage facilities

Itemised storage inventories

Fully serviced fleet of vehicles

Satellite tracking on all vehicles
Drop us a message and we will contact you.
+27 (0) 57 212 5495 / 6 / 7
+27 (82) 558 3914 Free State
+27 (82) 416 4045 Gauteng
COMPANY REGISTRATION NUMBER 2006/180 252/23
VAT NUMBER 448 023 4642
BEE LEVEL 4 STATUS